Hardware Packaging Machine Solution With PE Film Bag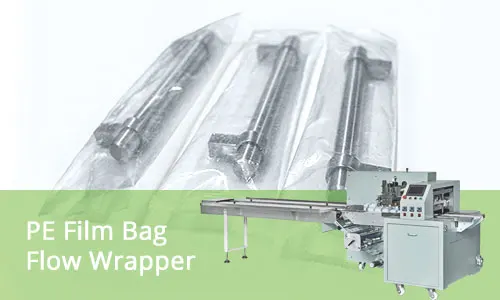 Some hardware manufacturers express their worries to us when we collecting the feed backs of machine's service condition from them last year. One of them use our machines including horizontal packing machine and vertical packing machine for several years. The full automatic production by machine brings him a substantial economic benefit, but they are still thinking about the preferable ways to increase income and reduce expenditure inevitably while the competition of hardware market becoming more and more severe.
PE Film Bag Packaging
This customer have two package types, one is one product per bag, another type is pieces of product per bag. The first one is packed by horizontal packing machine which can use laminated film as the packing material only. The second one is packed by vertical packing machine that can use both laminated film and single layer film like PE film.

PE film's toughness is good and its structure is not easy to be affected by temperature, good for preserve and the bag won't be punctured by the sharp product, it is thought of the best material for packing hardware. On the other hand, the purchase price of the PE film is only 50% ~ 60% of the laminated film. The customer hoped that PE film can be used on the horizontal packing machine which is great helpful for saving their cost on packing material a lot.
Old Model Packaging Machine for Hardware Video
https://www.youtube.com/watch?v=OlDz8JZMm1A
https://www.youtube.com/watch?v=W2zW4PUhuFw
PE Film Packing Machine CB-450XWS
To achieve customer's expectations and creat profits for them are always our mission. In consideration of their feedbacks and analysis of packaging machine industry's global trends, our company believes that after the packing machines has been upgraded of intelligentizing, the next step is to be compatible with most of common packing film materials.
So our designers refer to the vertical packing machine's vertical sealing part and horizontal sealing part, which can seal the PE film to improve a new model base on the old models, CB-450W and CB-450X's structure. After several a certain time of innovation and hardwork, the new model of reciprocating type servo packing machine, CB-450XWS finally released.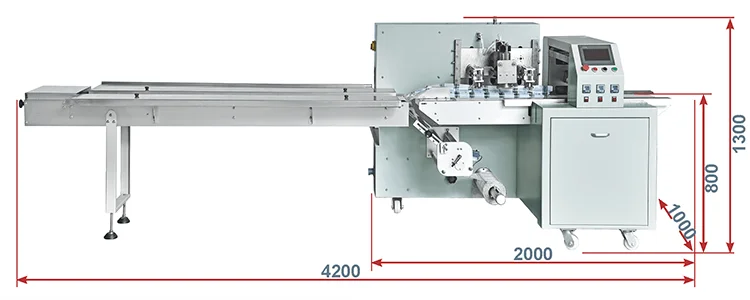 This model adopts the self-developed pulling film and sealing film structure, so you can use the PE film.

The support belt is moving to cooperate the motion of blade post that can prevent the product with a certain weight stuck in the groove of blade post.

The control system upgrade to full servo, when changing the different sizes of products, you can fast to adjust the parameters.

Empty bag prevention function: stop pulling film and cutting when no products, recovering running after the photo electricity switch detect the products.
The PE package made by this new model is satisfied with the demand of customer. This domestic pioneering PE film packing machine has been praised by the hardware industry since its release. Most of the leading hardware manufacturers in China also purchase this new model from us to replace their old machines.
https://www.youtube.com/watch?v=9EaRmif8rS8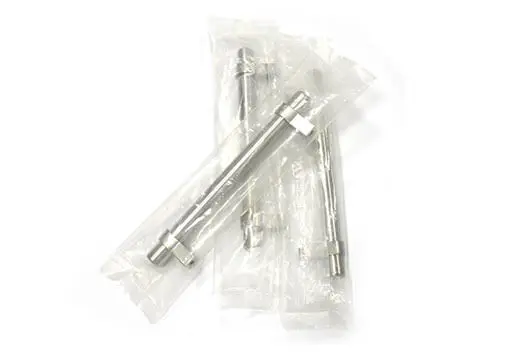 This model can be used in many industries because of excellent compatibility of packaging material, and its box motion blade post makes the packing height up to 100mm. In addition to the hardware industry, it's suitable for tissue, paper diapers, daily appliances' packaging.